Arizona Water Story (4-6)
Designed for students in grades 4-6, this program includes a six-lesson teacher's guide and a three-part video. It is correlated to the ELA Common Core education standards, also called Arizona's College and Career Ready Standards. This program may be particularly useful as a supplement to the study of Arizona as a state, or as a supplement to a physical science unit on natural resources. Many subject areas are integrated into the content to help students develop specific skills (critical thinking, organizing data, predicting, mapping, graphing).
Lesson 1: Foundations of Water – Building Background, Water Cycle, Global Water Budget
Lesson 2: AZ's Geography – Map skills, AZ salt dough map, Regions, Precipitation
Lesson 3: Watersheds in AZ – Surface Water, Ground water
Lesson 4: AZ Water Story – Historical Video
Lesson 5: Water Rights and Policy – Problem Solving, Critical Thinking
Lesson 6: Water Conservation – Behavioral, Water-Saving Devices, Tree Ring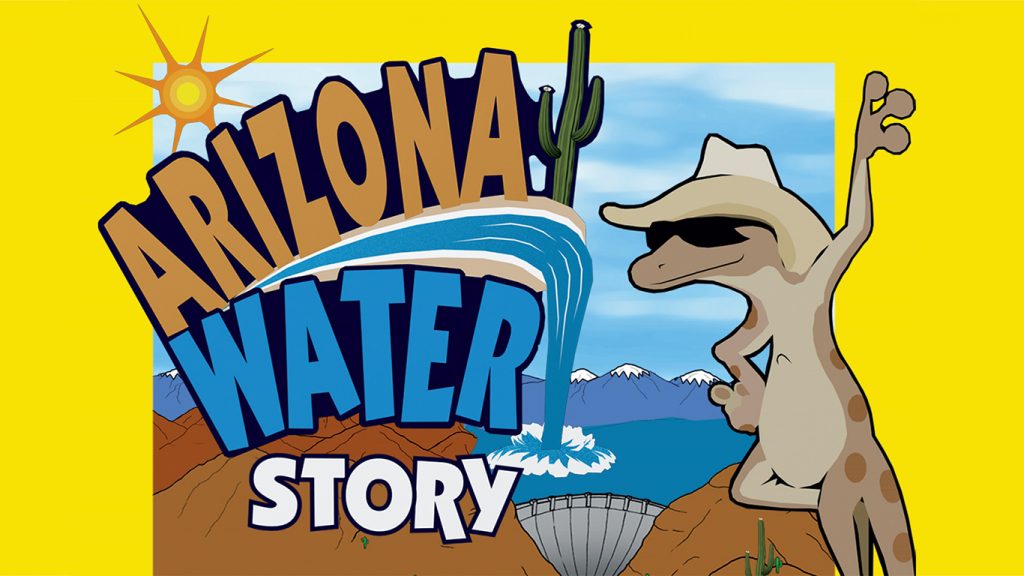 The video features Arizona youth telling the water story in three, 10-minute segments:
The Water We Take for Granted
Arizona Wasn't Always This Way
What About Tomorrow?
This program is correlated to Arizona's College and Career Ready Standards (Common Core) for reading, writing, math, science and social studies.
Education MATERIALS REQUEST FORM