ARIZONA - STRONGER TOGETHER
The Colorado River Basin continues to experience drought exacerbated by the impacts of climate change. For 2022, the U.S. Secretary of the Interior declared the first-ever Tier 1 shortage for Colorado River operations. This Tier 1 shortage has resulted in a substantial cut to Arizona's share of the Colorado River – about 30% of Central Arizona Project's normal supply; nearly 18% of Arizona's total Colorado River supply; and less than 8% of Arizona's total water use. Nearly all the reductions within Arizona have been taken by Central Arizona Project (CAP) water users. These reductions were determined by the CAP priority system – the result being less available Colorado River water for central Arizona agricultural users. Current projections point to Tier 2 shortage operations in 2023, which will equate to reductions in the supplies available to municipal/industrial and tribal water users.
Joint ADWR/CAP press release regarding the U.S. Secretary of the Interior's declaration of a Tier 1 shortage on the Colorado River for 2022
2022 Tier 1 Colorado River shortage fact sheet
Lake Mead August 2021 24-Month Study infographic
Colorado River shortage will have various impacts on available water supply to CAP water users.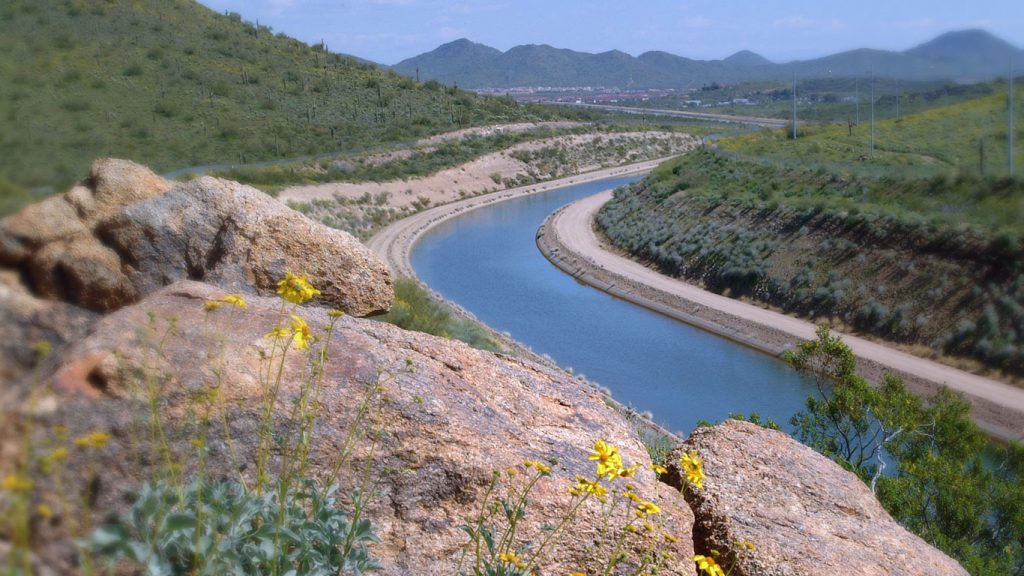 Central Arizona Project (CAP)
is Arizona's single largest resource for renewable water supplies. CAP delivers Colorado River water to Maricopa, Pinal and Pima counties. More than 5 million people, or more than 80% of the state's population, live in Maricopa, Pima and Pinal counties, where CAP water is delivered. CAP carries water from Lake Havasu near Parker to the southern boundary of the San Xavier Indian Reservation southwest of Tucson. It is a 336-mile long system of aqueducts, tunnels, pumping plants and pipelines and is the largest single resource of renewable water supplies in Arizona.