Tuition is Free - at CAP University!
If you're interested in learning more about the impacts of this shortage, as well as how CAP works,
where the water comes from, our history and future plans, CAP University may be for you!
2022 Tier 1 Colorado River shortage
Learn more about the declared Tier 1 Colorado River shortage for 2022.
Water: Brought to you by Central Arizona Project
The 336-mile CAP system took 20 years to build, cost $4 billion, and is an engineering marvel that has contributed dramatically to our quality of life and the sustainability of the state's water supply and economy.
Click below for ongoing updates regarding CAP's response to COVID-19.
Arizona Reconsultation Committee
Before the end of 2026, the U.S. Secretary of the Interior will develop new guidelines for the long-term management of the Colorado River system. The Colorado River Basin States will play a leading role in the process to develop those new guidelines. The process will take many years and require multiple levels of discussion, negotiation and coordination within Arizona and among the Basin states.

The wonderful world of wildlife
Water professionals who work in the field to ensure reliable water
deliveries often find Arizona wildlife underneath bushes, hiding in drain pipes and lurking around corners.

Water: Brought to you by Ernesto Castanon, Communications Engineer, Electronics - Communication
Meet Ernesto Castanon, one of CAP's dedicated employees who help bring water to central and southern Arizona.

Not your average electrician: Mike McWilliams blazes his own path in the family business
Born into a family of electricians, Mike McWilliams follows suit, excelling as one of CAP's outstanding journeymen.
Unless otherwise noted, all meetings are held at CAP Headquarters, 23636 N. 7th St., Phoenix, AZ. Sign up to be notified of CAP board meetings.
Central Arizona Project (CAP) is Arizona's single largest resource for renewable water supplies. CAP delivers Colorado River water to Maricopa, Pinal and Pima counties, serving more than 5 million people, or more than 80% of the state's population.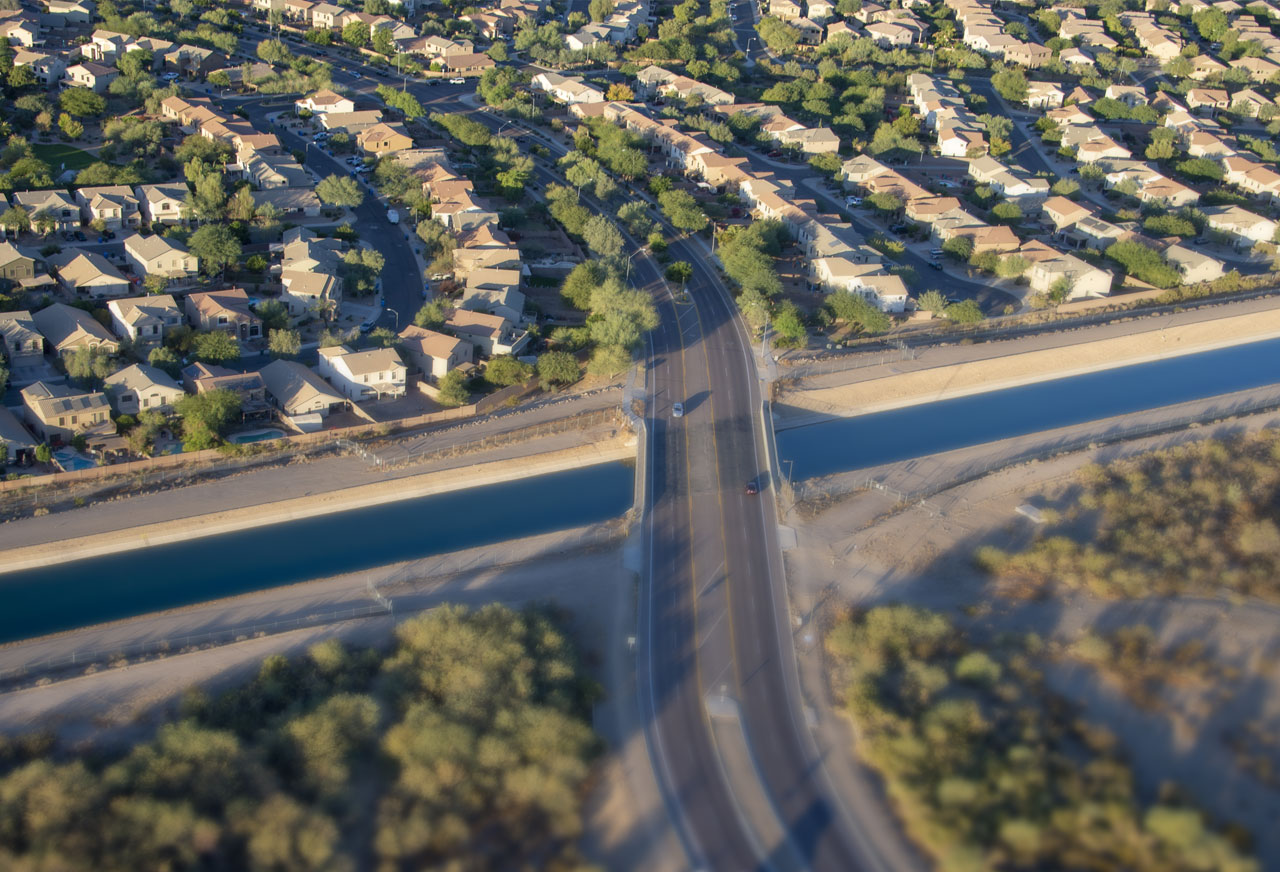 In central and southern Arizona there are few things more critical to our quality of life. Do you know where your water comes from?