CAP's proposed Water Education Center
Central Arizona Project is currently in the programming phase for a Water Education Center (WEC) that would inform and educate stakeholders and the public on CAP and water issues we all face as Arizonans. The WEC would be designed to support everything from large water stakeholder gatherings to elected official briefings to school field trips and more.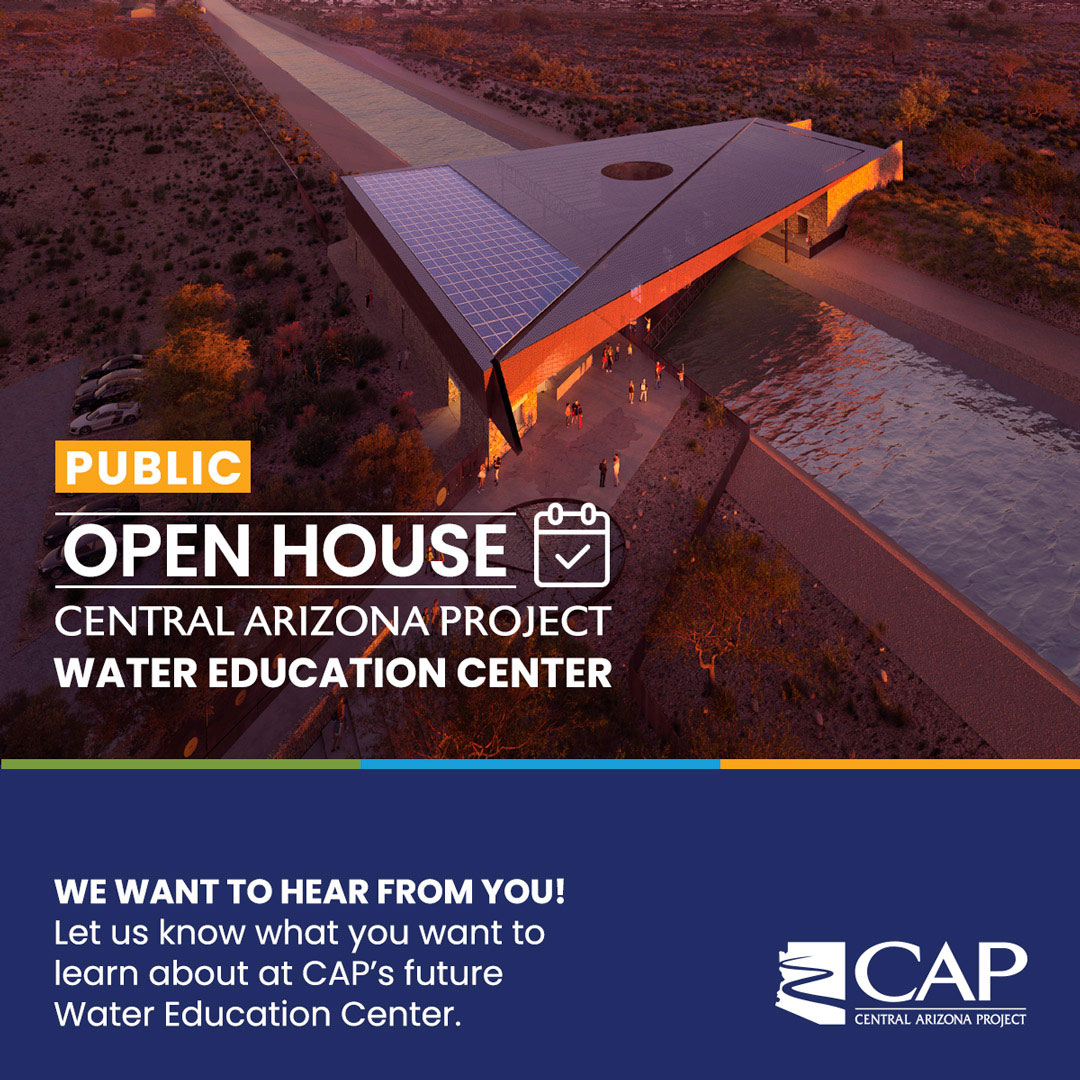 As the exhibits that tell the CAP story are coming together, we would like to hear from you. What would you like to learn more about – CAP history, operations and infrastructure … Arizona's water picture … water conservation … all of the above … something else?
Feel free to stop by any of our public open houses to share your thoughts with our architects and experience designers:
Monday, Dec. 4 – 5 to 7 p.m., Burton Barr Central Library, 1221 N. Central Ave., Phoenix
Tuesday, Dec. 5 – 5 to 7 p.m. Paramount Theater, 420 N. Florence St., Casa Grande
Friday, Dec. 8 – 11 a.m. to 1 p.m., El Rio Center, 1390 W. Speedway Blvd., Tucson
Additionally, you can take our survey here or by following this QR code: