Arizona Discussion on Lower Basin Drought Contingency Plan
The Arizona Department of Water Resources (ADWR) and Central Arizona Water Conservation District (CAWCD) collaboratively lead efforts to finalize the Drought Contingency Plan (DCP) in Arizona. They lead the Steering Committee, which included approximately 40 water professionals from throughout the state, as they discussed a broad range of issues that addressed the concerns of all stakeholders across the state. The meetings concluded in February 2019.
Details of that process can be found here.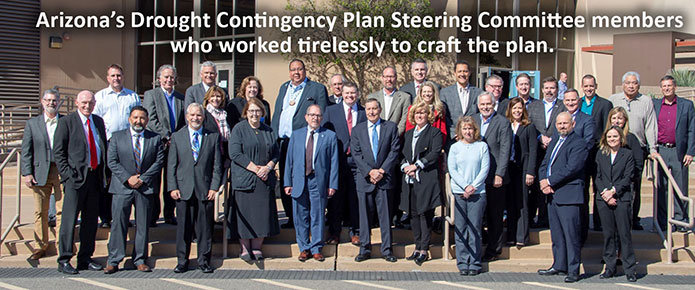 Basin States' Letter to Congress and Package of DCP Agreements
More Information about DCP
AZDCP Public Meeting Materials